How is it already APRIL?!

I don't know about y'all but the fact that this year is flying by is not going unnoticed. And I'm all for it flying by!!

And with everything going on in the world, I find that reading has truly become my one escape from it all.

I hope y'all are well.

Now... on to the newsletter!

MENDED MIRRORS WILL BE HERE JUNE 24, 2022
We have a release date y'all! AND I have set up the pre-order!



It's been months of anguish. Months of joy, laughter, tears, and wondering if this book was ever going to happen.

But I finally finished!

The book officially heads off to my editor next week, which means we're one step closer to it being delivered to all of your kindles!!

Pre-order your copy today!

You can officially sign up for an ARC here!

Never want to miss an ARC from me? Sign up on Master List today! 
​​​​​​​
Shattered Mirrors is LIVE!
Grab the first part of Justin and Madison's duet today to prepare for the finale to their story coming very soon!

Check out what early readers are saying... 

⭐️⭐️⭐️⭐️⭐️ "I ʜᴀᴠᴇ ғᴏᴜʀ ᴡᴏʀᴅs ғᴏʀ ʏᴏᴜ: Oɴᴇ ᴄʟɪᴄᴋ ᴛʜɪs ʙᴏᴏᴋ ɴᴏᴡ! Cʟɪғғʜᴀɴɢᴇʀ ʙᴇ ᴅᴀᴍɴᴇᴅ, ᴛʜɪs ʙᴏᴏᴋ ɪs ᴡᴏʀᴛʜ ɪᴛ!" - Tᴀʀᴀ, Gᴏᴏᴅʀᴇᴀᴅs
⭐️⭐️⭐️⭐️⭐️ "A ᴄᴏᴍᴘʟᴇᴛᴇ ᴇᴍᴏᴛɪᴏɴᴀʟ ʀᴏʟʟᴇʀᴄᴏᴀsᴛᴇʀ"
- Gɪʟʟɪᴀɴ, Gᴏᴏᴅʀᴇᴀᴅs

⭐️⭐️⭐️⭐️⭐️ "I 100% ʀᴇᴄᴏᴍᴍᴇɴᴅ ᴛʜɪs sᴛᴇᴀᴍʏ ᴅʀᴀᴍᴀ ꜰɪʟʟᴇᴅ ʙᴏᴏᴋ. Tʜɪs ʙᴏᴏᴋ ɪs ᴇxᴄɪᴛɪɴɢ ᴜɴᴛɪʟ ᴛʜᴇ ᴇɴᴅ." - Rᴏsᴇ, Gᴏᴏᴅʀᴇᴀᴅs



Grab your copy today!!!
📲: https://amzn.to/2W53kAs
I'm used to protecting myself. Always have, always will.
But he's the one person I can't protect my heart from.
When an internship partners me with the one man I can't stand but is every other girl's fantasy, I find out there's more to him than meets the eye. With his devilish good looks and piercing eyes, he's smashing through the wall I've erected around my heart.
Our lives couldn't be more opposite, but the more time I spend with him, the harder I fall. He says all the right things and shows me a world beyond work and school.
Everything is going great… until it's not. When my life falls apart around me, I do the one thing I've always done.
I run.
What happens when the mirror shatters and the pieces are scattered?
*Shattered Mirrors is part one of the Justin and Madison duet and does end in a cliffhanger. This must be read prior to reading Mended Mirrors.
Have you seen my FREEBIES?
I have made such amazing friends in the author community and I am so excited to have a section of my newsletter dedicated to these amazing people who have come into my life!
SEREN BY J. NATHAN IS LIVE!
Seren Grayson is a tempest. Heartless and destructive to anyone who crosses his path. But because of his good looks and talent on the football field, the students at Windham Prep adore him. They respect his boldness. They fear his wrath. And, they believe they know the real Seren.

But they don't.

When I'm forced to move into Seren's home, I unexpectedly unleash his wrath and become his latest target. He may think I'm easy prey because I'm the housekeeper's daughter, but he's wrong. I'm not someone who will cower or back down when I'm pushed.

I'll push back. Harder.

The longer I spend in Windham, the more I unravel the mysteries of Seren and Grayson Manor. Who knew it would take an outsider to soften his tough
exterior and discover the truth behind the lies.

Grab this enemies-to-lovers/bully romance today -
https://geni.us/seren-jnathan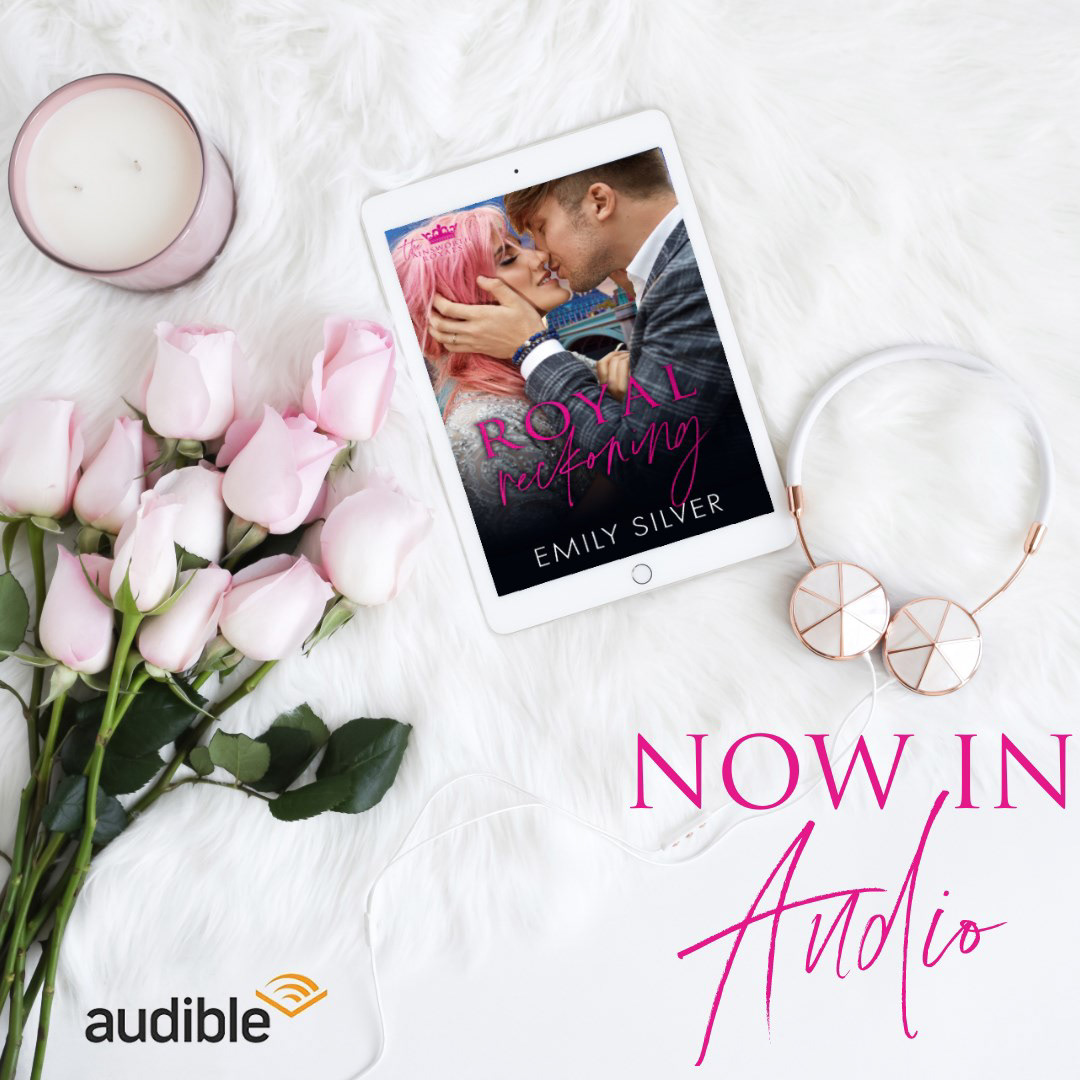 ROYAL RECKONING IN AUDIO IS LIVE 
Royal Reckoning, the first book in the Ainsworth Royals, is now LIVE on Audible! Will Watt and Charlotte Cole bring this swoony royal couple to life!
Grab your copy below:
US 
https://adbl.co/3GkUW2P
UK 
https://adbl.co/3jpjCgz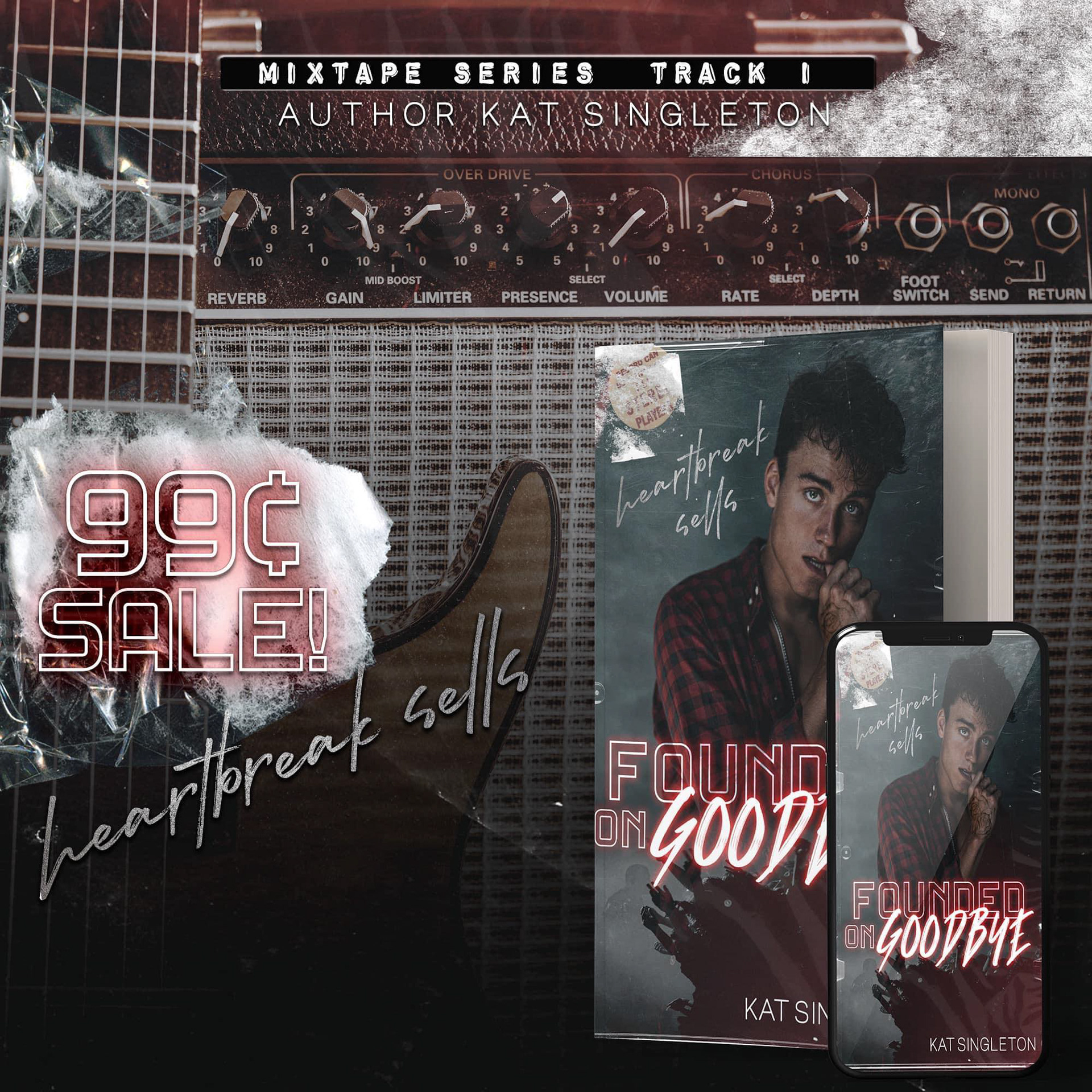 Kat Singleton is having a SALE!
Grab Founded on Goodbye for $0.99 for a limited time!!
books2read.com/FOG
★ 𝗡𝗘𝗪 𝗥𝗘𝗟𝗘𝗔𝗦𝗘 𝗔𝗟𝗘𝗥𝗧 ★ 
Doing It Right by Harloe Rae is LIVE!!
Don't delay—dive into this swoony second chance, single parent, small town romance today!
❞𝑻𝒉𝒊𝒔 𝒅𝒐𝒆𝒔𝒏'𝒕 𝒉𝒂𝒗𝒆 𝒕𝒐 𝒃𝒆 𝒕𝒉𝒆 𝒆𝒏𝒅 𝒇𝒐𝒓 𝒖𝒔.❞
Except it was.
What did we know about happily ever after at the age of eighteen?
Mason Braxter was a football legend—destined for glory far bigger than the confines of our small town. 
Meanwhile, I had dreams of my own—a simpler life that included staying put and growing roots.
And all those plans of mine were going splendidly. 
Until one drunken mishap a month before college graduation left me staring at two pink lines. 
Then I was sharing custody with the most unlikely baby daddy. 
We've figured out a system. Kind of.
I'm rocking this single mom gig. Mostly.
If only I could get a boost in the romance department. 
As if summoned by my dry spell, Mason Braxter makes a sudden reappearance in Meadow Creek.
Six years have gone by, yet I can still remember every stupidly sculpted muscle on his body. 
How easy it would be to fall back into old habits. 
But I'm not that foolish girl anymore. 
That doesn't deter my all-star ex from trying to prove we can do it right this time. 
For all his efforts, I might let him scratch my itch once. Maybe twice.
Definitely not thrice.
Have a book that you think I'd like? Let me know! I love to build my reading list. Just tap the book covers to be directed straight to the book for easy one-clicking!

Below, you'll find books that I've read - both past and present - that I recommend. Not all of these can be found on KU, but I'll be sure to notate which ones are and aren't.

It's been a month of re-reads for me since I was deep in the writing cave and though I did read a few new books, I'm taking it BACK to some of my favorites that I re-read over the past month.

Come What May by LK Farlow is the Age Gap Romance you've been looking for!! This book is emotional, beautiful and everything I never knew I was looking for.

Grab a copy today! FREE in KU!

*Click the cover to grab your copy*

Until next time,


Happy Reading!